Radiant and Flawless
A new formula, new shades and a new bottle — now adorned with the iconic zebra stripes — for the quintessential Phyto-Teint Ultra Éclat by Sisley.
To support the strategic relaunch of this cult favorite, Terre de Sienne produced a press kit, selling points, a customer brochure and an in-house presentation — all featuring pop and graphic notes to reflect the fresh new look and spirit.
A sassy and contemporary creative concept for a luxury foundation without equal, carried through four different formats. A project that showcases Terre de Sienne's expertise and complete mastery of the creative process, from design to printing and fabrication.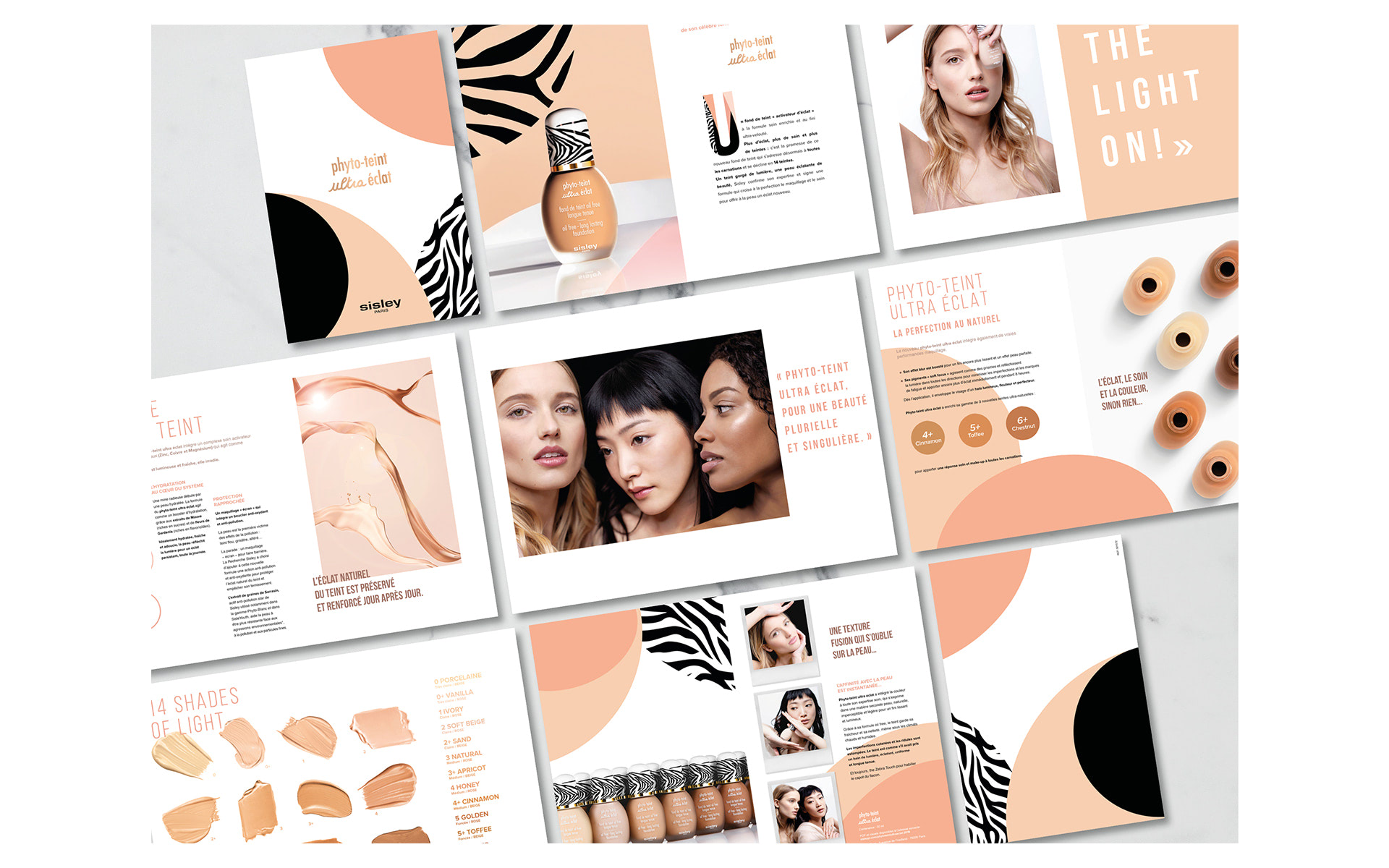 More