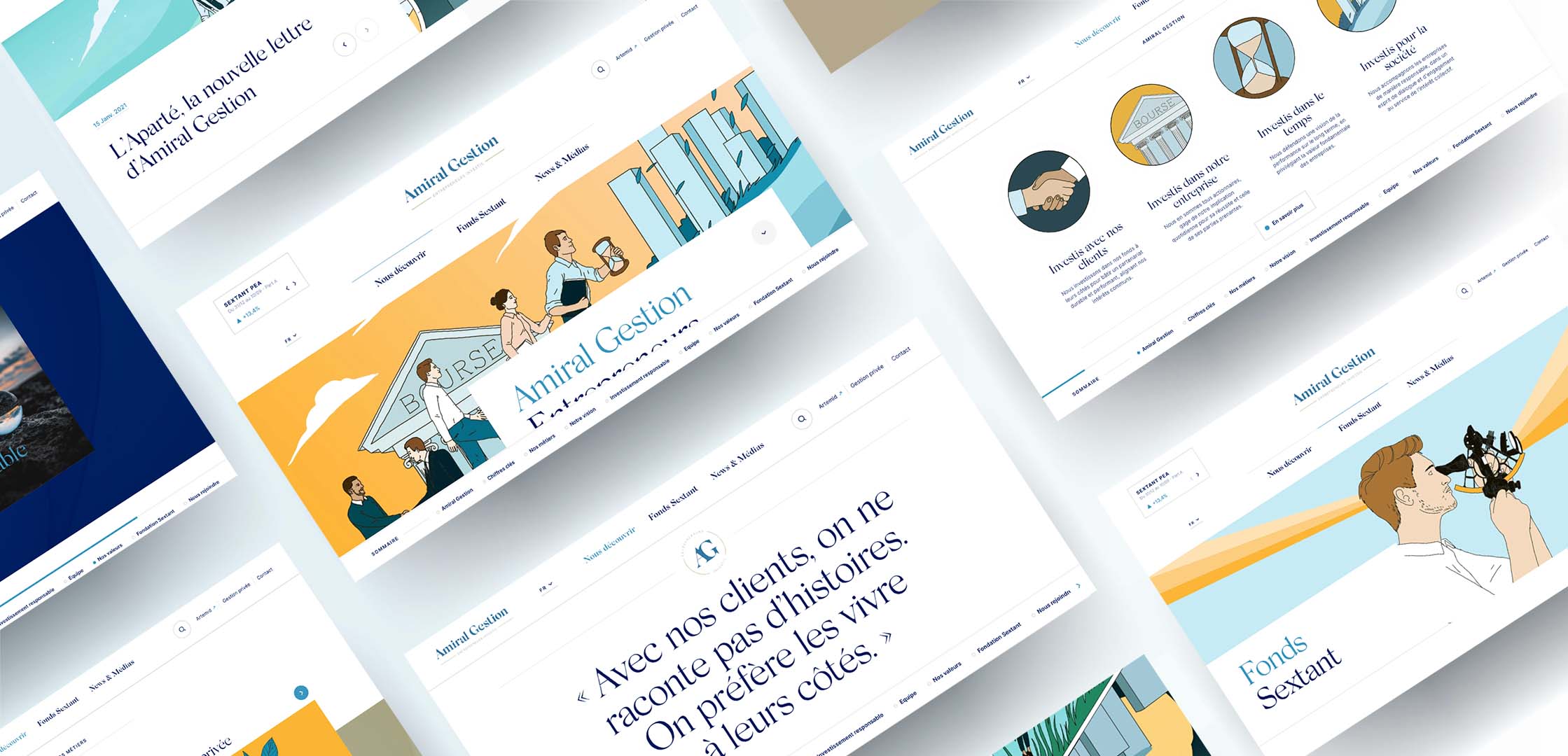 AMIRAL GESTION
Fully sharing a singular positioning: Invested Entrepreneurs
More understandable, better-branded communications to win over the audience. Asserting a unique investment philosophy, by accepting the idea that "to be true to yourself sometimes means changing".
Executive workshops, new positioning, new territory, new media channels. Based on a minimalist design and carefully pitched message.
A new 360° experience that restates the company's free-thinking culture. Completed in partnership with the illustrator Anna Wanda Gogusey, to materialize the company's commitment to the community and to creativity.